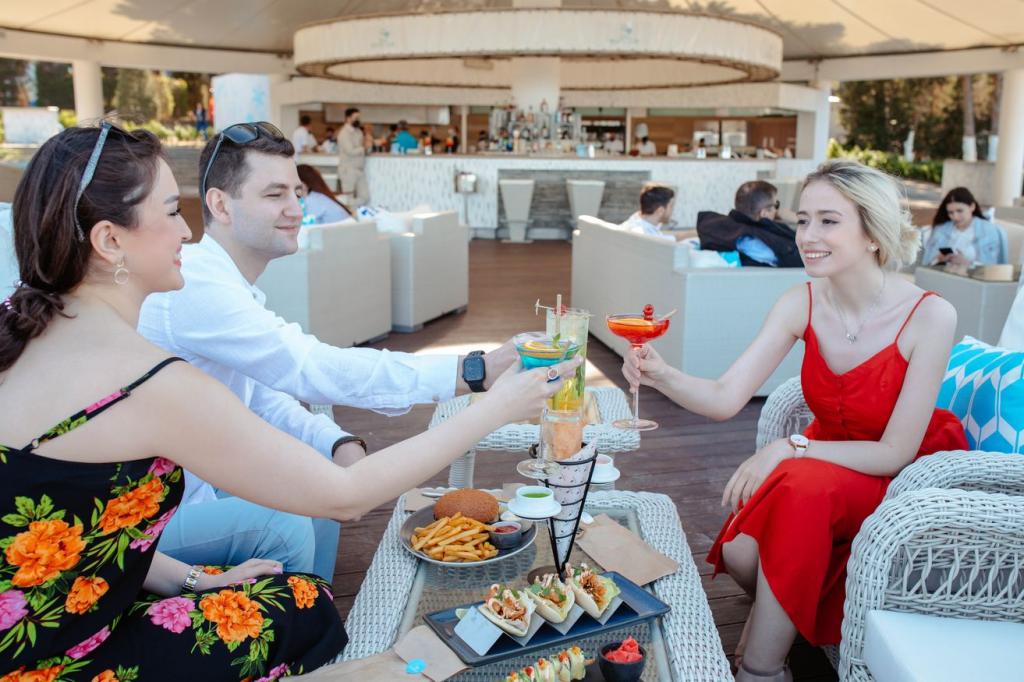 Cali Beach Club
Cali Beach Club is one of its own kind of dining experience. Indulge yourself by Turquoise blue Caspian sea in relaxing and vibrant atmosphere and Californian vibes tasting delighted foods and signature. Cali Beach Club is closed due to non-seasonality till May 2023
DISCOVERY MORE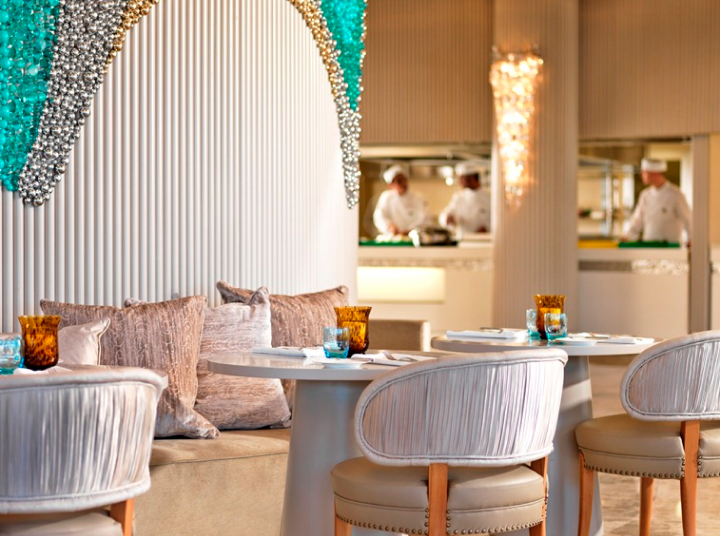 Uzuk Restaurant
"Uzuk" is an all-day dining restaurant which offers an interactive, multicultural gastronomic experience in an informal yet stylish setting ideal for the whole family. From egg and omelette stations at breakfast to live cooking stations in the evening, this exciting restaurant will tempt all palates. On weekends Uzuk offers a unique get-away from the city with a sumptuous brunch buffet, live music, and kids menu and entertainment. The restaurant features an open kitchen, three private dining areas, and a bar. In warm seasons, the restaurant offers a pleasant dining experience on the semi-circular outdoor terrace, which is surrounded by relaxing water fountains.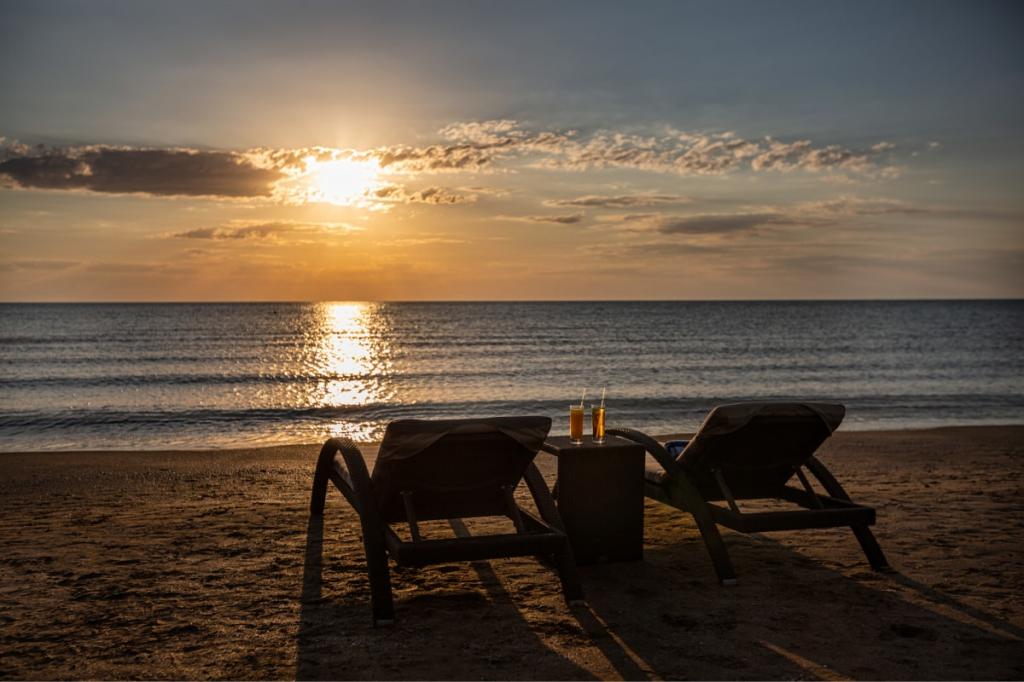 Bamboo bar
Bamboo bar is located on the shores of the Caspian Sea. You can enjoy the Caspian breeze with a combination of high level of service and delicious food. There is no better place to enjoy your lunch outdoors.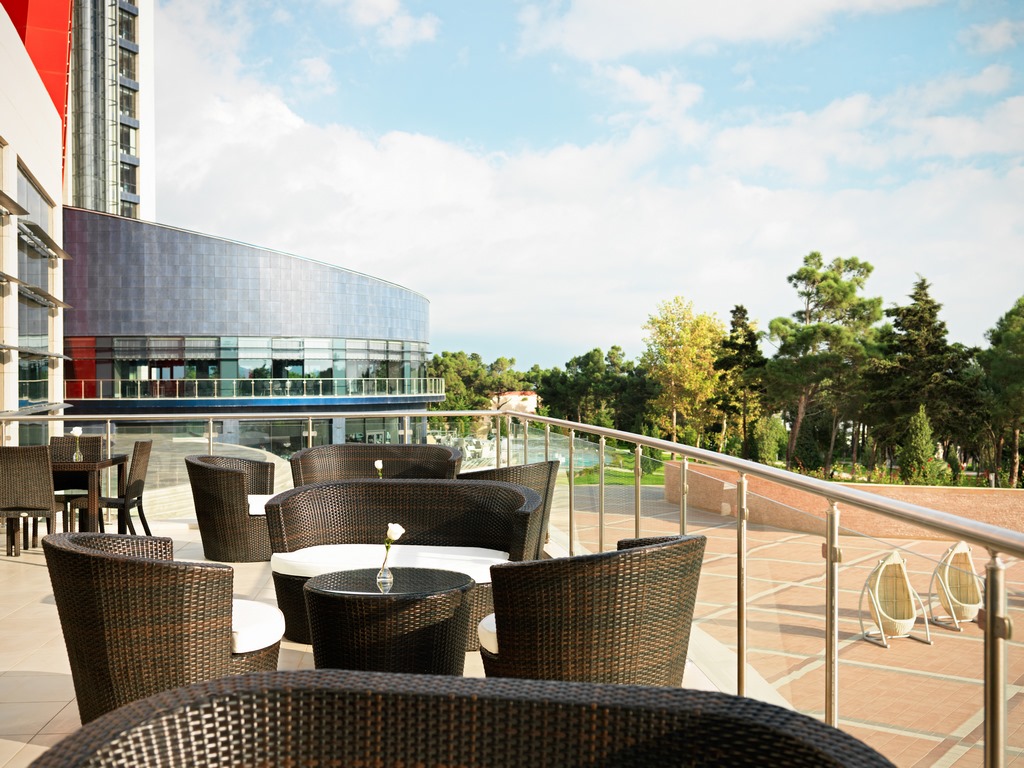 Piano Lounge
Unwind after a long flight or simply sample a traditional Azerbaijani tea accompanied by the enchanting sound of live music from the grand piano. Piano Bar offers a quiet and sophisticated setting ideal for unwinding after a long day in the boardroom with an expertly crafted drink.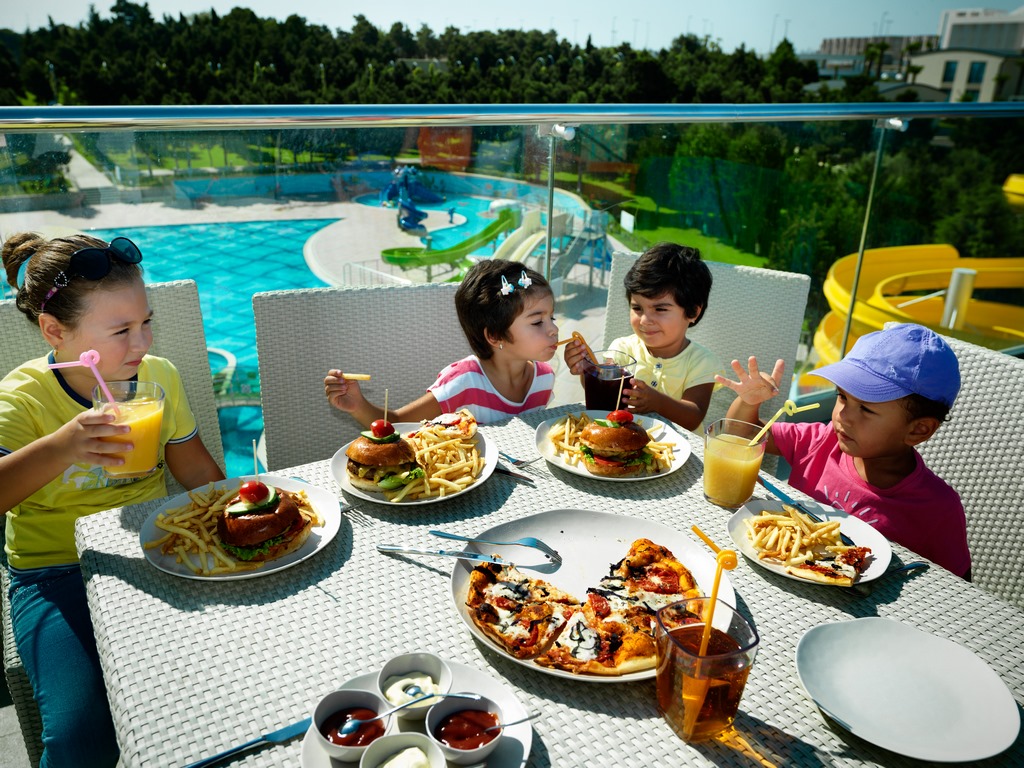 Waterpark Cafe
There are various food options available to ensure our guests can spend as long as they wish at the Waterpark. From hot dogs and ice cream stands to a relaxed, self-service environment catering to all age groups, we have something for all tastes.